Affiliates

Hello forum members!

Good day!

I am Andrea, an official representative of ForexMart.

Me and my colleagues will provide you daily forex analysis on this thread to help you increase your trading efficiency as well as maximizing your profit. Suggestions, comments or opinions are all welcome. We will also be glad to attend to your inquiries.

We hope to hear from you soon!

Thank you!

Best regards,

ForexMart

EUR/USD Technical Analysis: March 9, 2018
The euro paired with the dollar had whipsawed yesterday and pulled lower after the monetary policy meeting of the ECB. The focus of the meeting was back again about removing the easing bias. The European Central Bank (ECB) decided to kept the interest rates unchanged and further confirmed the timeline of the Quantitative Easing (QE) until the end of September. Moreover, the unemployment claims edged higher from its 48-year low over the past 24 hours. But the US labor market remained tight to support the American currency.
The EUR/USD pair moved downwards and formed a triple top followed by a head and shoulder reversal pattern. The resistance entered the 1.2446 region which is close to its March highs, while the support touched the 1.2308 level around the 10-day moving average. The momentum had a reversal and approached the negative territory. The MACD index showed a crossover sell signal as well as the fast stochastic indicator. As of this writing, the MACD histogram prints in the red with a descending sloping momentum which reflects lower prices.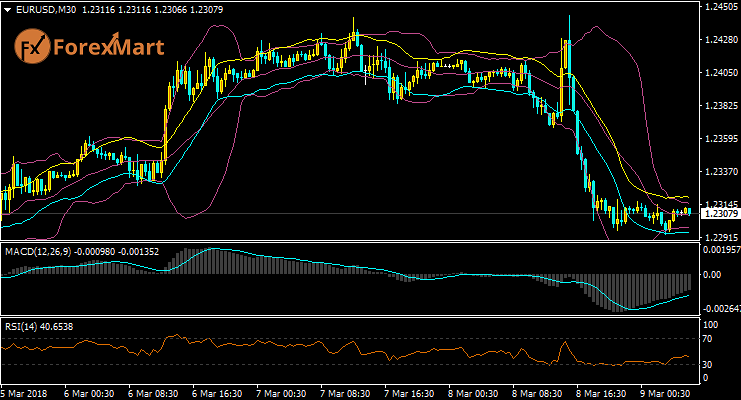 EUR/GBP Technical Analysis: March 19, 2018
The EUR/GBP pair has plenty of noise during the trading course last week. However, the current position is in the significant consolidation zone. The level below the 0.87 is the "floor" of the market and the area above 0.90 is the "ceiling". The pair seems appealing to short-term traders but there could be an ascending trend in general. We are waiting for the results of the talks between the United Kingdom and the European Union, upon the clarity of this, the EURGBP will strive to conduct significant moves.
Despite of this, the market may still offer significant opportunities but the longer-term trader will continue to struggle and possibly hold the range that provides benefits in trading despite any fluctuations. An ability to break down under the 0.87 handle will push the market to the 0.85 eventually. Otherwise, a cut through on top of the 0.90 region would give rise to a "buy-and-hold" scenario. The level above 0.93 handle is the most recent high. As of this writing, there are no break out expected in the next few weeks and would lead to a range bound short-term market.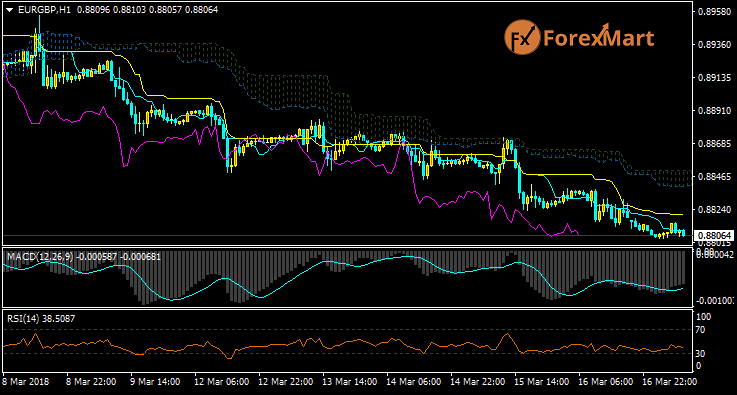 ---
Permissions in this forum:
You
cannot
reply to topics in this forum